THAI ELEPHANT CONSERVATION CENTRE
THAI ELEPHANT CONSERVATION CENTRE
The Thai Elephant Conservation Center (TECC) was established to conserve and protect Thai elephants and to distribute knowledge to interested people. In 1969, the Forest Industry Organization (F.I.O) founded the Young Elephant Training Center at Ban Pang La to teach elephants how to log, the first training center ever in Thailand. In 1992, the school was moved to Hangchat District and renamed The Thai Elephant Conservation Center. It is located between km. 28-29 on an area of 762 rai along the Lampang- Chiangmai Highway in Lampang Province. The Center was officially opened by HRH Princess Maha Chakri Sirindhorn on March 4, 1992
ELEPHANT RIDES AND ELEPHANT SHOWS
The TECC presents the only eco-friendly show in Thailand, just as elephant traditionally worked in our forests. Our announcers have extensive knowledge and describe every aspect of our fascinating elephant show. We have a strong commitment to the humane treatment of our elephants and we are devoted to their well-being. You can also take a ride on an elephant`s back around our beautiful natural areas. Rides are available everyday from 8:00 a.m. to 3:30 p.m. The Center is open to the public daily with two shows daily from Monday to Friday at 10:00 a.m. and 11:00 a.m. Weekends and holidays there is a third show at 1:30 p.m. Elephant bathing is at 9:45 a.m. everyday.
HOMESTAY
Join our homestay program and experience the life of a mahout in a natural setting. You will join in the everyday activities of the
mahouts, such as going into the forest to bring elephants to the show area, riding on the back of the head of the elephants, and sending them back into the forest in the evening. You can eat local food with the mahouts and their families, enjoy campfires under a starry sky. The TECC is a wonderful place to learn about Thai culture.
HOW TO GET THERE
The TECC is located on the Lampang-Chiang Mai Highway at km.28-29. Buses are available from the bus terminals in Lampang and Chiang Mai every 30 minutes. From Bangkok, buses to Lampang are available daily. By train, travel from Bangkok to Lampang or Chiang Mai and then take a bus to the TECC. By private car, TECC is about 30 kms from Lampang and 70 kms from Chiang Mai.
CONTACT ADDRESS
Thai Elephant Conservation Project 26
Ta-Maho Road Wiang Neu Subdistrict, Muang District, Lampang 52000.
Tel. (66-54) 228-108, Fax (66-54) 231-150
Thai Elephant Conservation Center km. 28-29 Lampang-Chiangmai Highway, Wiang Tan Subdistrict, Hang Chat
District, Lampang, Thailand 52190.
Tel./Fax. (66-54) 228-034, 229-04
Website : http://www.lamptech.ac.th/ELEPHANT/new/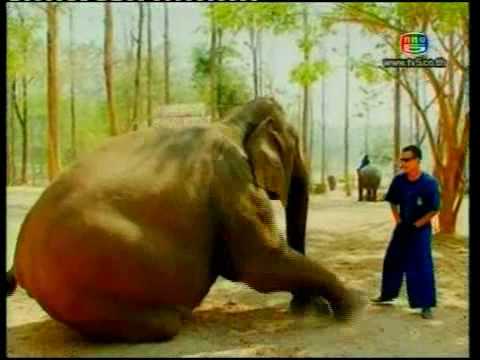 Thailand Travel Guide Related Posts